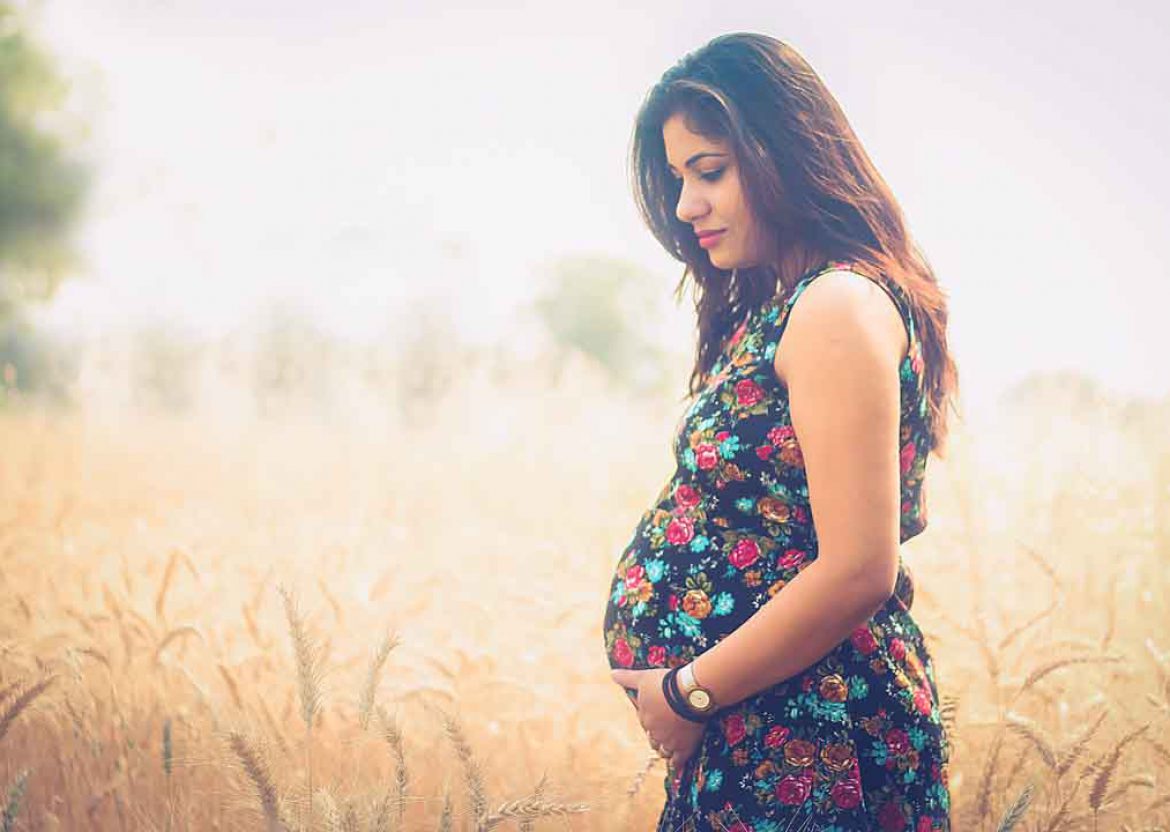 There is nothing more beautiful than a woman who is about to bring a new life into the world. Beauty and power of pregnancy are hard to imagine in the midst of pain and suffering but it one of the most wonderful gift of God to every woman.
Pregnancy might feel like an eternity but when you look back, it is the only time when you and your child are one.
It's a special time for every expecting mother and for her whole family. It is a time worth capturing before the little one arrives. Maternity photoshoot is the best way to make your pregnancy most memorable.
If you are planning to do maternity shoot in 2019 here are 7 amazing tips that you should not miss.
Thinking of maternity photography during your pregnancy might look frighting especially during 8th or 9th Month. But, if you can take courage for going ahead with the pregnancy photoshoot you can preserve the beautiful memories forever.
The best way to get motivated is to go to the internet and check beautiful pictures of pregnancy on sites like Pinterest. You can also find out certain creative ideas for your maternity shoot on Google or other websites like Pinterest, Instagram, 500px, Behance, Pink Blush Maternity etc.
Save the photos and ideas that inspire you the most. It will help you and your photographer to decide the kind of shoot you want to do.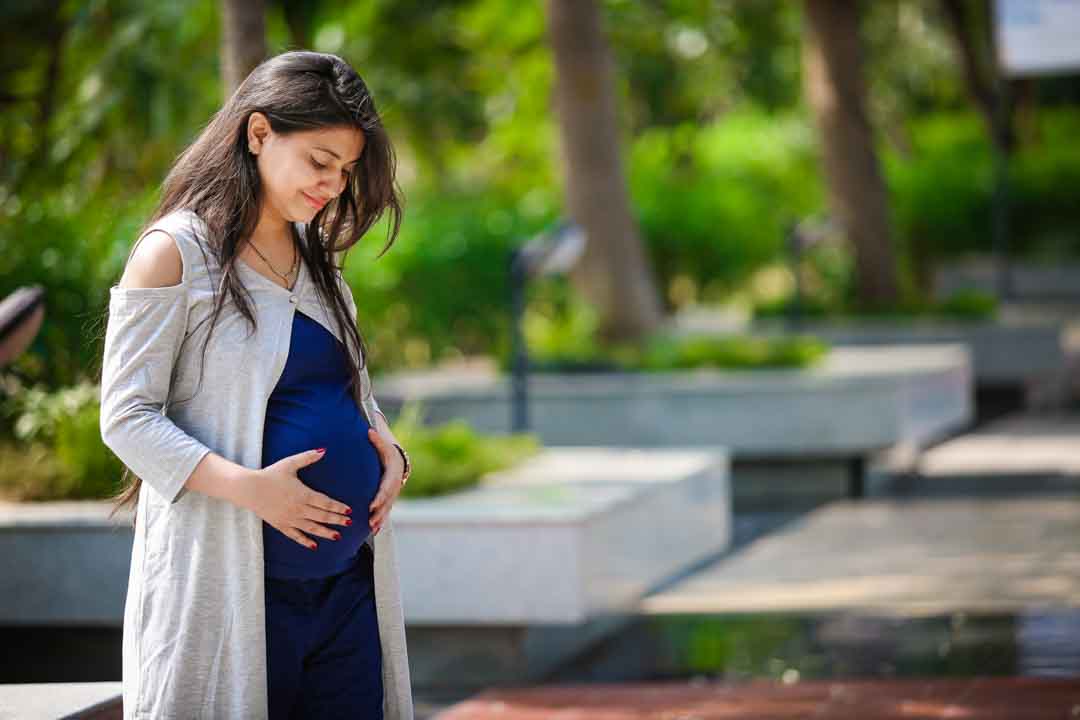 2- Plan everything in advance
The best way to go about your pregnancy photography is to plan everything in advance from the starting till the end. It will be best if you can plan your maternity photoshoot between 30-33 weeks of pregnancy. It is the time when your baby bump is neither too small nor too painful to do the photoshoot. Book the Photographer in advance so that he might be free on the dates you have decided.
3- Choose a Good maternity photographer
Choose a maternity photographer with whom you will be comfortable with. Do a bit of research and choose one who can put you at ease and also matches your style. Photographer can
Help you a lot from choosing the right dress to the right poses.
If he is funny and can crack some jokes to make you laugh that will be a bonus!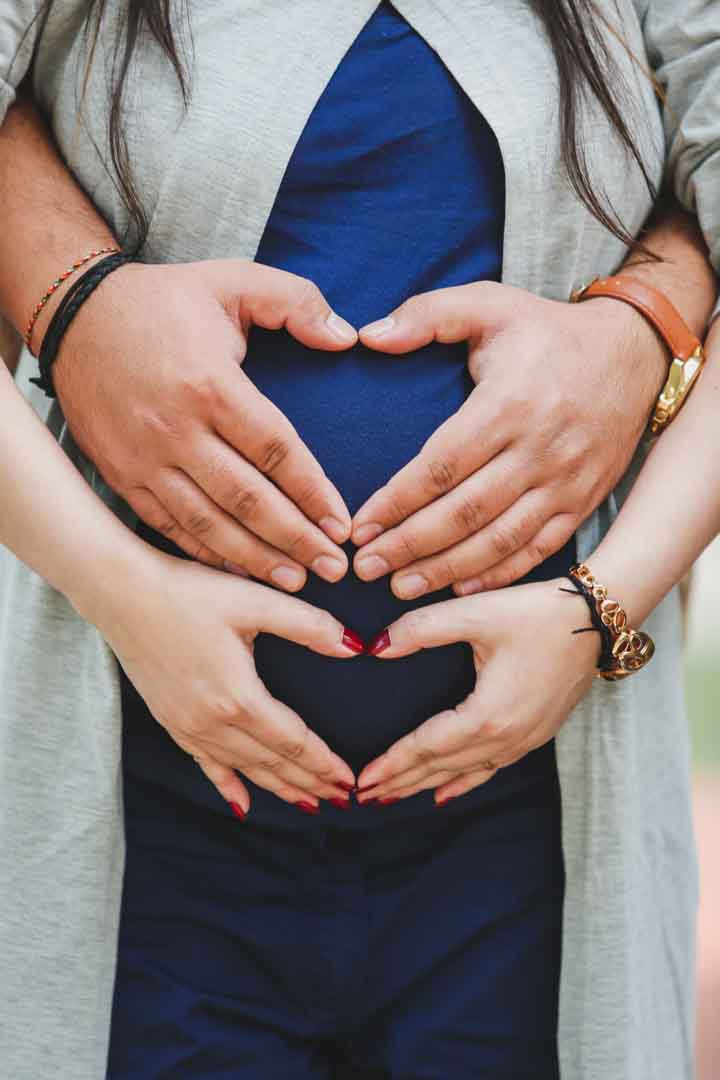 The Location is very important in setting up the mood for your maternity shoot. Consider the pros and cons before choosing the place for your shoot.
If you want to do it outside your home choose a peaceful place.
Do not go for a crowded place where you might feel conscious to be photographed in front of people especially if you are a camera conscious person.
If you are not a camera conscious person you can choose beach or beautiful garden as your maternity shooting place.
If you want to do the shoot in comfort of your home, where your child will grow up then choose the best room in your home. Choose a room that has the best exposure to natural light. Choose some creative poses and props to make it exciting and unique.
Or if you decide to do it in the studio, do some research and consider the cost involved in it. You can also ask for the help of your photographer as he might know some good places. Consider the cost involved in it.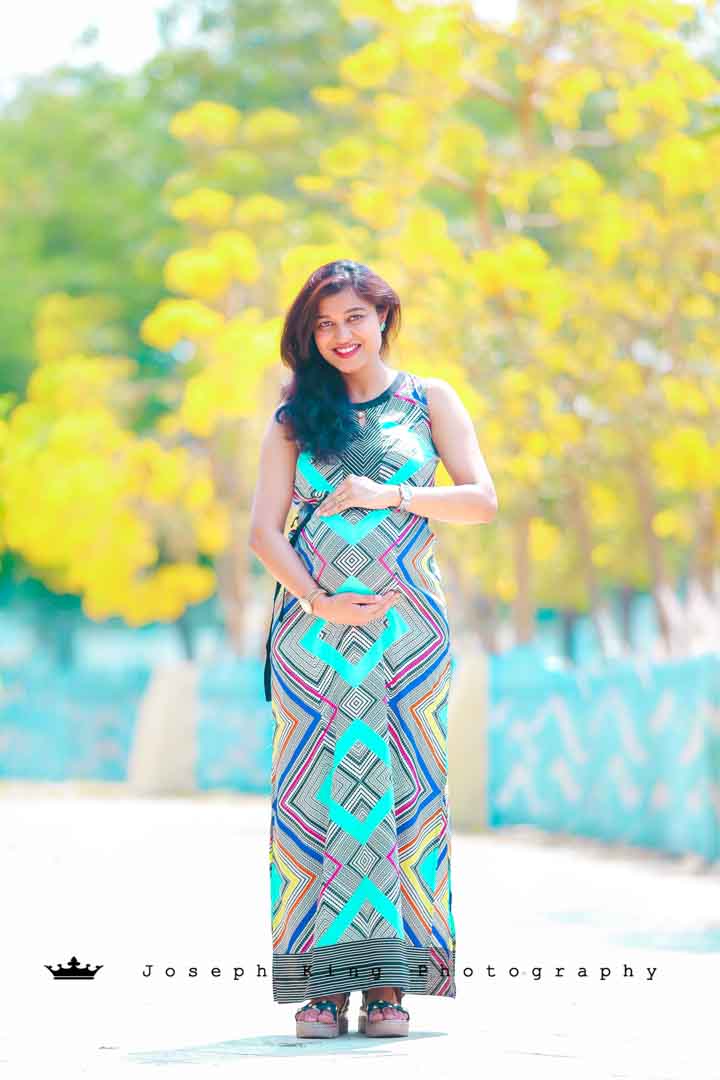 Arrange the prop at least a day before the shoot also you can ask your photographer if he can arrange some prop for your shoot. Usually, maternity photographers will have many props for the photoshoot.
Here are few props you would want to add in your maternity shoot to make it more beautiful.
-Flowers
-Baby-shoes
-chalkboard
-flower crown
-letters
-handwritten notes to the baby
-bubbles
-bows
-colourful balloons
-Baby clothes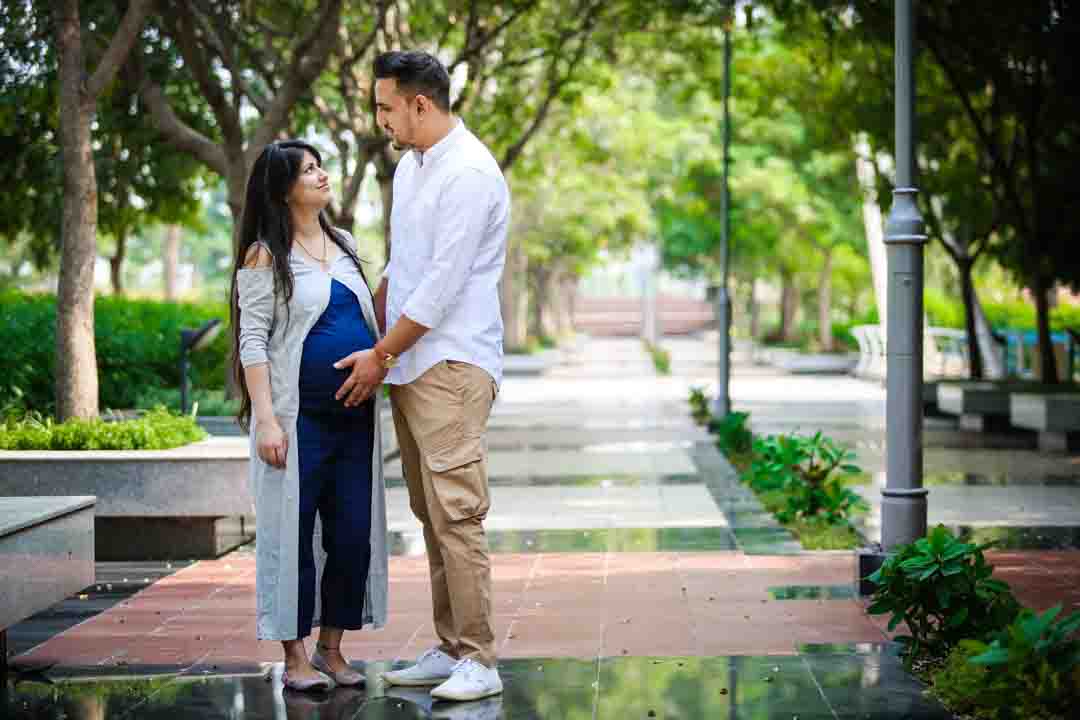 6- Select the right outfits
Wear something that makes you feel beautiful.
Outfits that are reflective of your personality and can make you feel confident are the best choice. With the constant changes in your body, it's hard to decide what looks best.
 Choose the dress that makes you feel both comfortable and confident.
You can try out these outfits-
Floor or knee-length  Maxi Dresses

Flowy dresses

Use belts to get the focus on bump

Fitted Maternity dresses

Dress in solid colours
You can also choose your dress according to the seasons.
 If it is summer then you can add a hat to your outfit. If it is spring season choose light or pastel coloured dress. If it is winter season add a scarf or a good cardigan.
Avoid dresses with checks and too many colours and also heavy pieces of jewellery that can take the focus away from the bump.
Rather choose an outfit with smooth texture and light and elegant colour. Do not wear heels in your maternity photoshoot.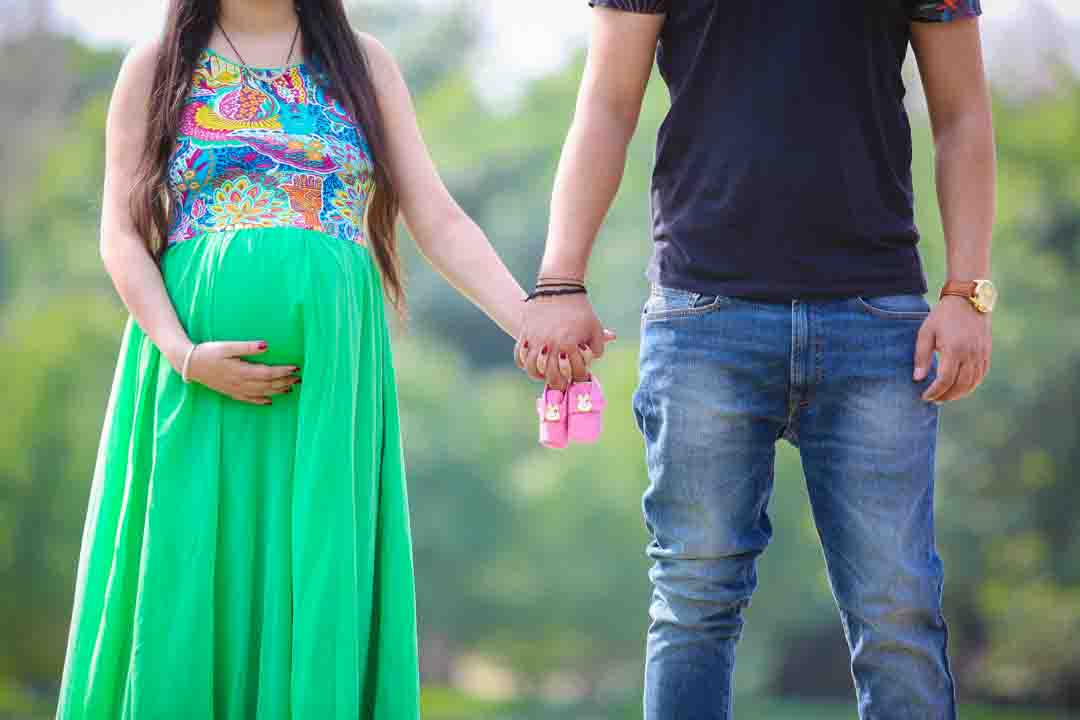 Here are few ideas for maternity shoot posing:
Keep hands on the belly

Look down

Father kissing the belly

With the props

Include other children

Hands making the heart shape on the belly
At the end take some snacks and water with you because it could take more time than what you thought.
Now that you have planned and prepared everything, it's time for you to just relax and enjoy your maternity shoot.
Hope these tips will help you in your maternity Photoshoot and to make it a memorable one.
If you have any more tips for the maternity shoots a comment below.