Most babies these days enjoy clicking pictures with their friends and family but don't enjoy baby photography in Indore to the same extent. This may be because they do not find them any fun. Keep reading this article till the end in order to learn tips on how to make baby photography in Indore easier and more fun. This will not only save you time and effort but will also save you from crying from stress. As a bonus, you'll also be closer to your children and will be able to understand them in a better way. Don't skip any tips as they're all helpful and detailed.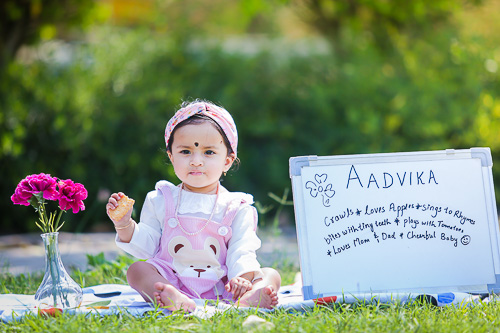 Kids may have problems being photographed in artificial lighting because it may strain their eyes. For the same reason, we suggest an outdoor photoshoot for kids in natural lighting. It not only is easy for the eyes but also brings out beautiful photos. Therefore, kids will be more comfortable. Kids will have more fun in an outdoor photoshoot as compared to an indoor one because there are endless possibilities for baby photography in Indore in an outdoor setting. On the other hand, indoor photoshoots may offer finite and limited combinations for photoshoots.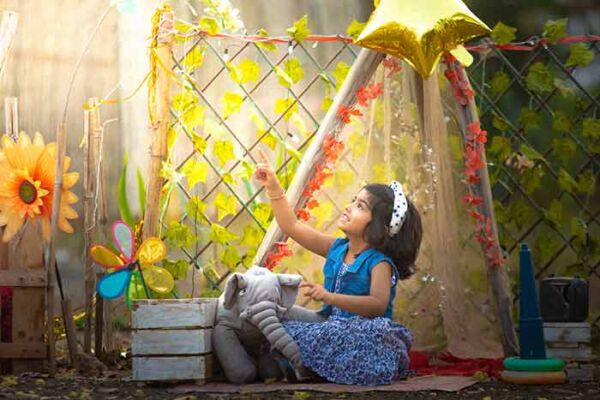 If you want kids to be happy and less fussy during their photoshoots, fun props are a must and can't be overlooked. Not to mention, these props will enhance the photos and bring out unique dynamics in their photoshoot albums. These props could be anything from quirky oversized sunglasses to absurd mustaches and capes. Don't be afraid to go all out for kids' photoshoots and if possible, always ask them for their opinion. Chances are that they'll enjoy the photo shoot much more if they're involved in it and get to make their own decisions, even if they're very little and almost insignificant.
Fun Poses To Spice Up The Baby Photography in Indore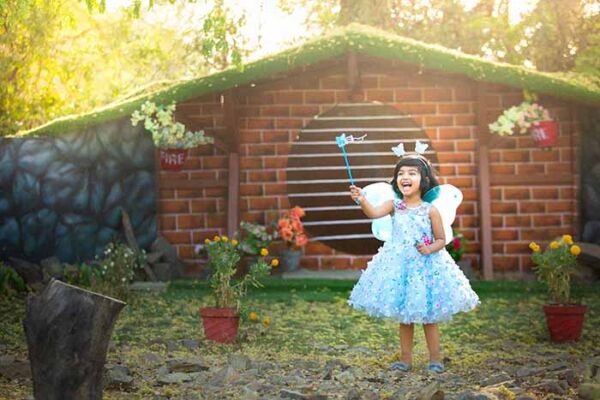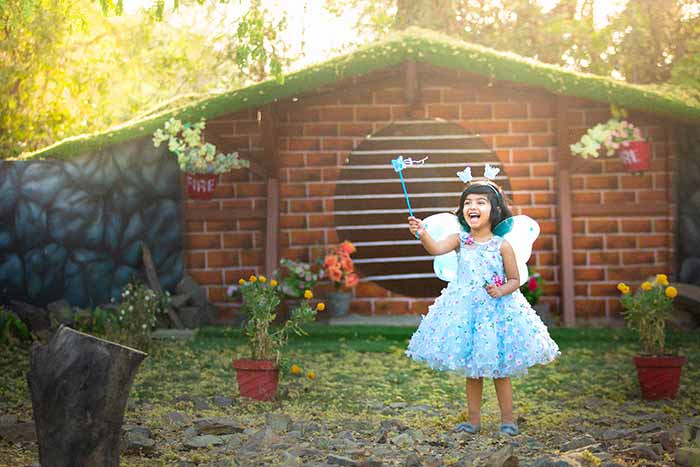 Who doesn't love fun poses that are candid? We're sure kids do. Encourage play and let them have fun. We're sure that this will give rise to a beautiful and candid album. Let them be natural because nobody like fakeness, certainly not kids. The parents need to be patient and let their kids have fun. Just let them be, and they'll be as happy as ever. Candid is the way to go. Don't be afraid to go candid and take natural shots. Trust us, they turn out way better than you think they do. Besides, it would also create lovely memories to be cherished later.
Reward Your Kids For Putting Up With The Photoshoot They Dread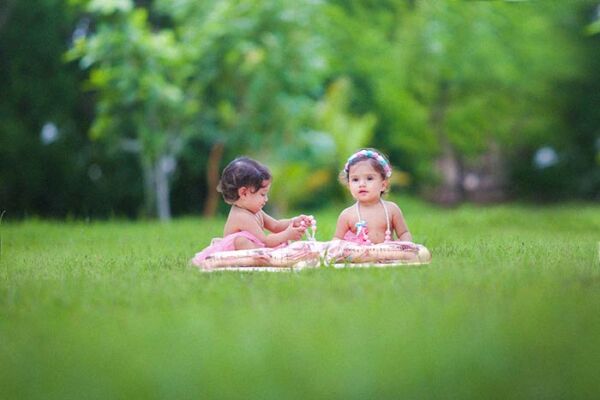 Whether you like it or not, most kids don't like photo shoots. But they don't have much of a say anyway. If your kids obey you and try their best, gift them the treat they deserve. Chances are that they'll be happy even after just a scoop of their favorite ice cream, so reward them when they deserve it. Treats make children happy. And who knows, they may even want to come for a photoshoot again! Remember, good photoshoots are just a reward away.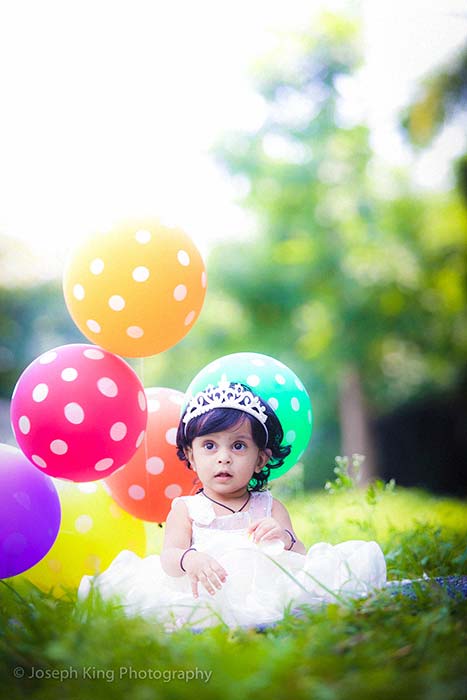 The mistake most parents tend to make is that they don't treat their child as a priority, but the photo shoot as one. If you do this as well, you've got it all wrong. Don't scold or hit them because they don't listen to you. Instead, be patient and understand why they're behaving that way. They may be behaving this way because they are hungry. Don't let them be hungry or cranky. Don't overdo it- be on constant standby and look out for signs of fatigue or tiredness. Sleep could do wonders for fussy kids. Therefore, prioritize meals and sleep over anything else. They're what lead to good baby photography in Indore in the first place. Good photoshoots don't exist without well-rested and well-fed children. Other than that, pack some tissues, snacks, insect repellents, and a change of dress and carry them everywhere to the shoot location. Most importantly, at least one of the parents should be present at the shoot location at all times in order to supervise the photo shoot. This will keep them safe and comfortable.
Give Them Breaks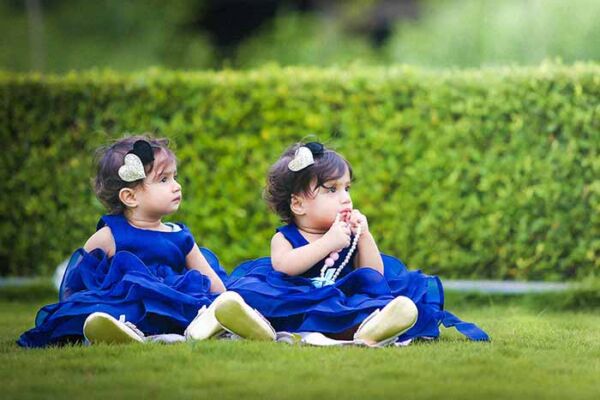 Don't schedule the photography sessions to be too long and don't waste precious time when photographing children. Give them breaks at regular intervals. As parents, you must understand that they may be kids with very high energy levels. But, they also get tired; especially after activities as tedious and energy-consuming as photoshoots.
This One Is For The Photographers
So far, most of the tips have been for the parents. However, this one is for the photographer. Children fidget a lot and never stay still. No matter what you do, you cannot restrict them from moving. And you certainly cannot match their energy levels. It's, therefore, better to take still shots of moving objects. One additional tip for the photographers would be to get down and capture kids from their level and not yours. This is because you are definitely going to be taller than the kids being photographed. Other than that, photos taken like this will feel more genuine and connected with the children.
Before beginning the photoshoot, befriend the kids by asking them random questions. This is not mandatory, but we highly recommend it. The key is to make them more comfortable with you, the photographer. Once comfortable, kids will have no problem and will be themselves throughout the photoshoot. And on the bright side, you would earn a new friend towards the end of their photoshoot.
Practice, Practice, Practice
Some kids shy away from cameras and photo shoots because they are not very comfortable and familiar with cameras. To prevent this from happening, click some photos of your children every day before the photoshoot. This will make them comfortable and confident in front of cameras. Teach them some poses and tips if they are willing to learn. Also, teach them how to take selfies. The aim is to practice so that they don't become nervous during photoshoots and have fun.
Conclusion
In a nutshell, don't forget the purpose of kids' photo shoots. These photo shoots are done not just to get photos clicked but also to make happy memories and for the kids to have fun. As long as you keep and follow these tips, you'll be just fine. No more stress from not knowing how to deal with kids during baby photography in Indore.