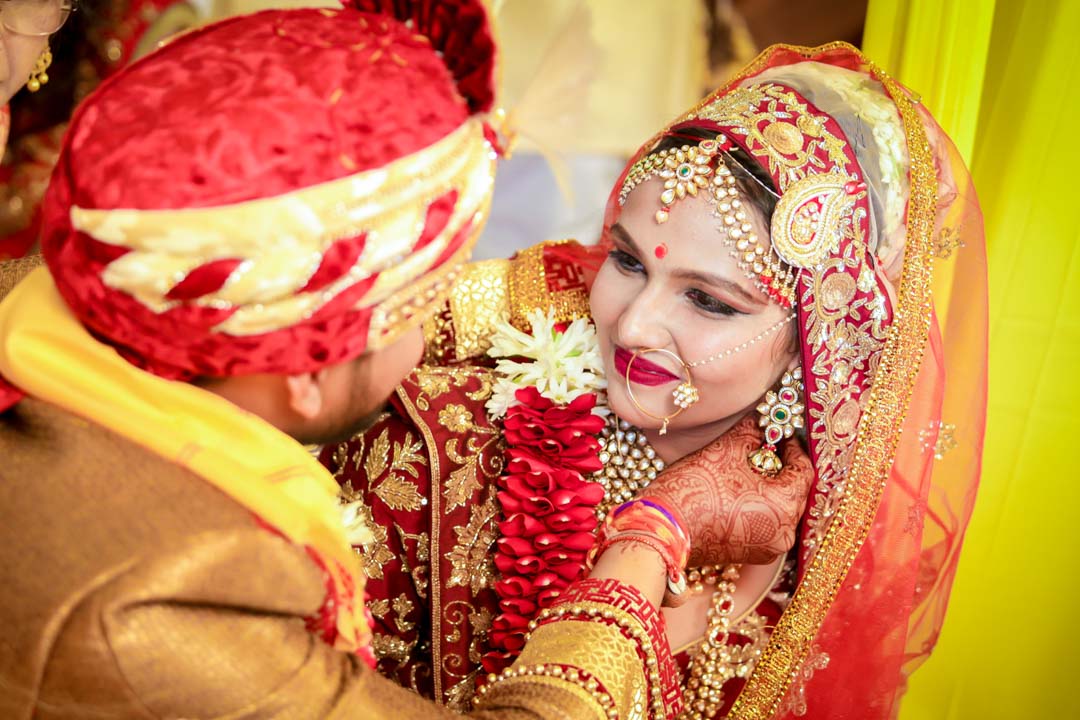 Follow these tips to find the best wedding photographer in Indore to capture your special day.
Photographs, unlike the work of your other wedding suppliers, aren't something you can hear, smell, taste, or even see right away. You won't know what you're getting until after the event. That includes conducting thorough research and being picky in terms of professional skills, artistic style, etc. when selecting your photographer.
Best Wedding Photographer in Indore
1. TO FIND OUT THE BEST WEDDING PHOTOGRAPHER IN INDORE YOU MUST CONSIDER THEIR PHOTOGRAPHY STYLE FIRST.
Before you start looking for the best wedding photographer in Indore. You should pick what type of photography style you enjoy. Since this will help you decide which type of photographer you want to photograph your wedding. Get motivated! Spend time poring over images you like, from interior design to a fashion blogger's Instagram account. Once you've gathered a solid variety of inspiring images. Attempt to narrow down what draws you to them and analyze what feels most true to you and your spouse. Perhaps it's formal-posed portraits, a classic photographic style, or a photojournalistic, lifestyle sense. If you enjoy sharp and contrasty images, a photographer with a flair for the dramatic may be the correct choice for you. Remember that you don't have to stick to one style because many wedding photographers can produce a mix of portraiture and documentary-type photographs, black-and-white and color images, and so on. However, if you have a specific style in mind, look for photographers who specialize in it.
2. DO THE BACKGROUND CHECK TO SEE IF THE PHOTOGRAPHER YOU ARE CONSIDERING IS THE BEST WEDDING PHOTOGRAPHER IN INDORE.
Begin your search by reading reviews from recently married couples and viewing local listings. Examine potential photographers' websites and blogs for photographs of previous weddings they've taken to get a sense of their style. How do they capture significant moments in your life? The website's design may also reveal information about the photographer's personality and sensibility. If possible, visit their Facebook, Instagram, and Twitter profiles as well. Is the client feedback positive? What is the photographer's reaction? Do they communicate with their Instagram followers in a warm and engaging manner? You get the picture if they are really the best wedding photographer in Indore.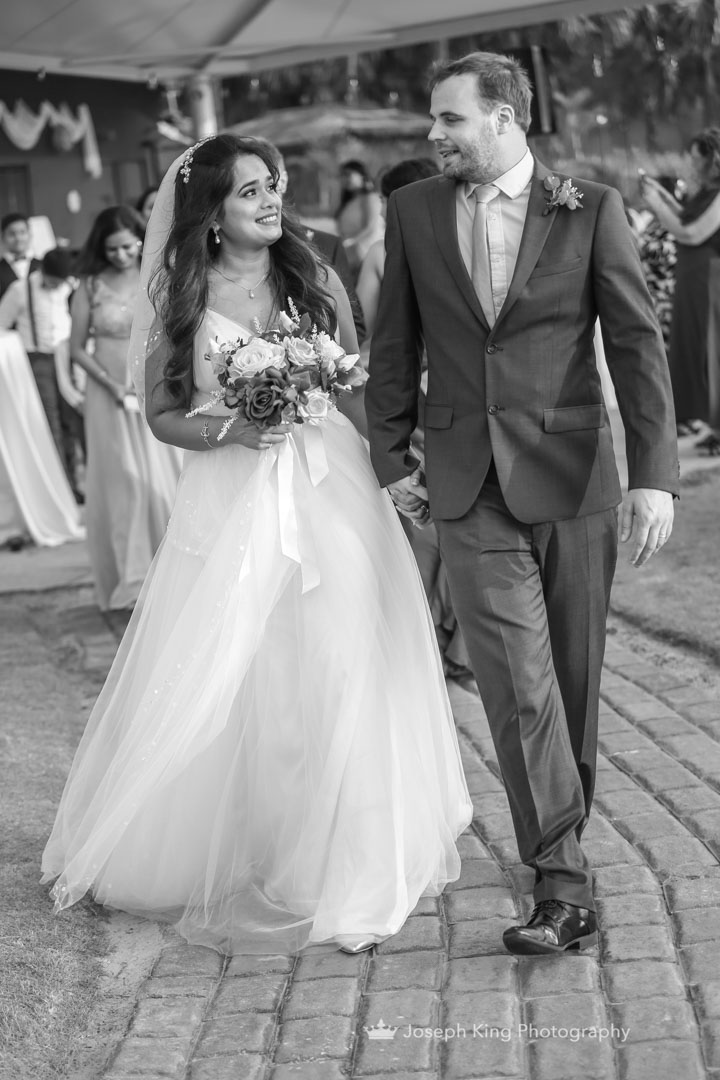 3. MEET TO SEE IF HE IS THE WEDDING PHOTOGRAPHER IN INDORE YOU MUST HIRE.
This is not a judgment that can be made solely based on appearance; you must meet your prospective photographer in person to see if he is the best wedding photographer in Indore who suits you. If you like what you see on their website and their fees are within your price range, give them a call to see if they are available for your wedding day. Send an introductory email or WhatsApp with a bit about you and your soon-to-be husband, your event, and your vision for your day if available, and feel free to attach five or so of your very favorite photographs from your research so they know what you enjoy. If the photographer is already booked for your date, inquire if they have an associate or can recommend another photographer with a similar style. Set up in-person appointments with three to five potential photographers who are available on your wedding date to look at additional work and determine whether your personalities fit. Prepare to chat about your wedding venue, wedding style, and photo ideas.
4. CHECK A FEW WEDDING ALBUMS.
Don't make your choice purely based on what you see in a photographer's highlights gallery or album. Any Photographer claiming to be the best Wedding Photographer in Indore, for good reason, would offer prospective clients a portfolio of their greatest images, all from different weddings, so you're seeing the best of the best. The trouble with this is that you won't get a complete picture of their work. Request two or three full galleries from genuine weddings they've shot (not someone else at their firm) so you can have a better concept of what your total collection of images will look like after the event. You're on the correct road if you notice that the full gallery photographs are roughly as good as the ones chosen for the highlight gallery (that is, they're all so good it's impossible to choose!). Also, request at least one or two whole albums of weddings in similar settings to yours. For example, if you're organizing an inside event with low lighting, don't merely look at weddings taken in natural sunlight.
Best Wedding Photographer in Indore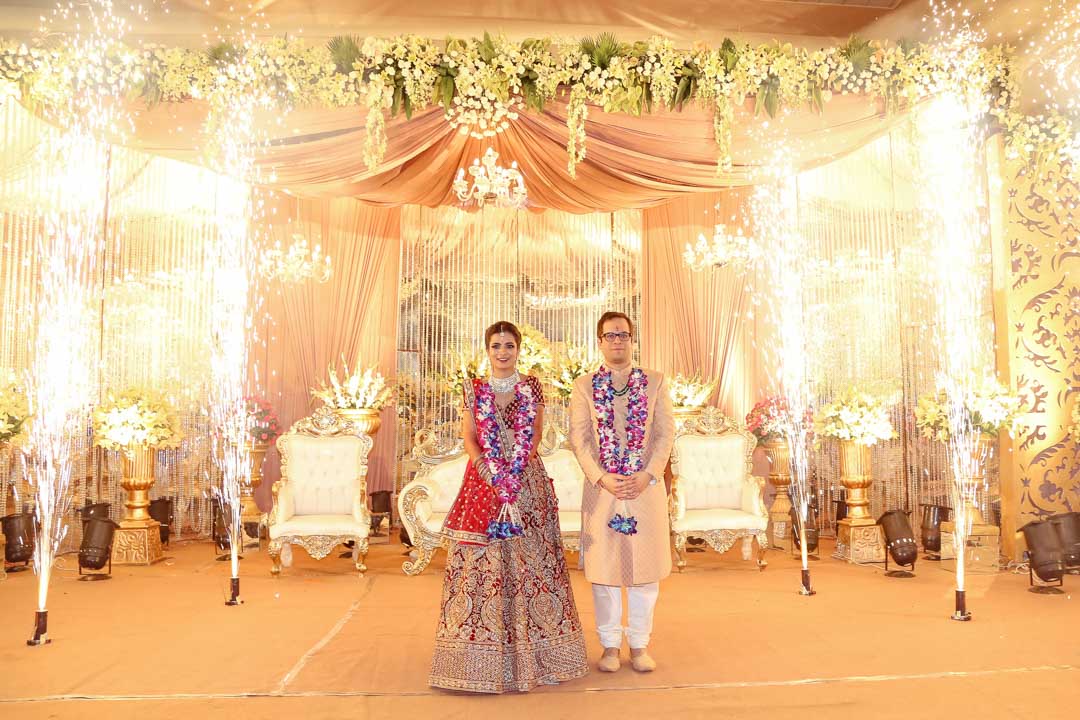 When looking through a photographer's portfolio, search for the important moments you want to capture: Did they take pictures of both the bride and groom when they first locked eyes? Seem for image sharpness and smart compositions (does a shot look nice the way it was framed, or is there too much clutter in the frame?) and adequate lighting (be wary of washed-out photos with blurred details unless that's the aesthetic you're going for). It's also critical to identify sensitivity while photographing people's emotions; make sure the photographer's subjects appear comfortable, not like deer caught in headlights. While you two are essential, you also want to see happy pictures of your friends.
6. MAKE SURE THAT YOUR PERSONALITIES FIT ONE ANOTHER.
Don't underestimate the value of getting along with the best wedding photographer in Indore. When you describe your vision, does the photographer get excited? Do they give suggestions in a straightforward and respectful manner, or are they hesitant? Are their demeanors repulsive? To acquire the greatest shots, work with an expert who understands social graces but is courageous enough to go out and find excellent images, and who, above all, puts you at ease and does not bother you in any way. Remember, they'll be watching your every move, and the more at ease both of you are with the photographer, the better the images will be. Similarly, you don't want the photographer to offend or disturb your guests, but rather to capture them in their best light in an unobtrusive manner. Your photographer must be forceful enough to search out wonderful situations, cajoling enough to encourage comfortable smiles and natural positions from guests, and calm enough to be a positive influence to capture the greatest images. They should ask a lot of questions and listen carefully.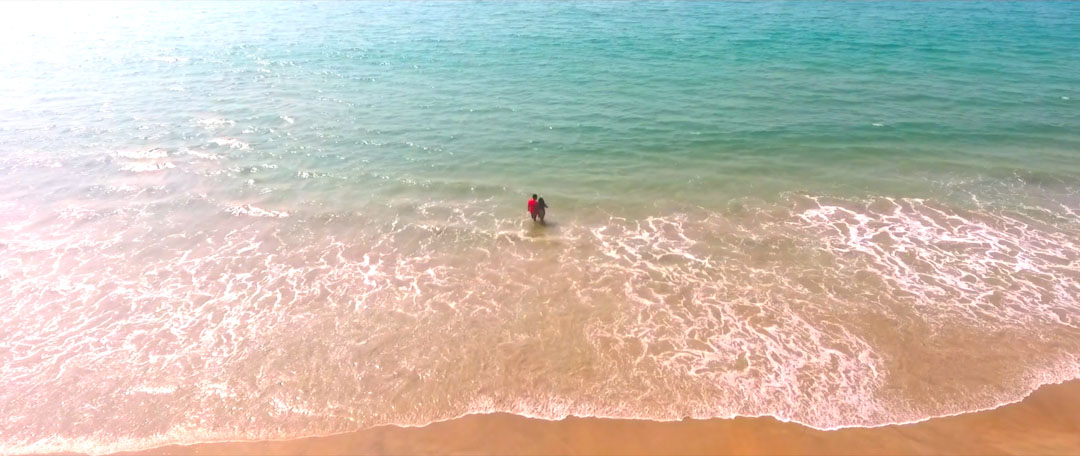 7. COMPARE THE PACKAGES FROM DIFFERENT WEDDING PHOTOGRAPHER IN INDORE.
You won't be able to put a price on your wedding photography until you know exactly what you want. The packages start at 50,000 and go up to 500,000 or more on the expensive end of the spectrum. Request a general price range from prospective photographers in Indore based on their regular "shooting fee" and package. Also, their standard prices for the style of album you believe you'll want and the length of coverage. You must find out all the services included in the regular package. Services could be like Traditional Photography, Candid Photography, Traditional Videography, Cinematic Videography, Album, etc. Also, ask for a price range for any extras thing like drones or LED Screens. In particular, You must ask how many hours the photographer will cover the event.
8. INQUIRE ABOUT YOUR RIGHTS.
The photographer, in most contracts, owns the rights to all images taken at the wedding, including those of you. To put it another way, the photographer can utilize them for commercial purposes (on their website or blog, ads, etc).  If you don't want your pictures to be used anywhere else you must speak to the photographer in advance.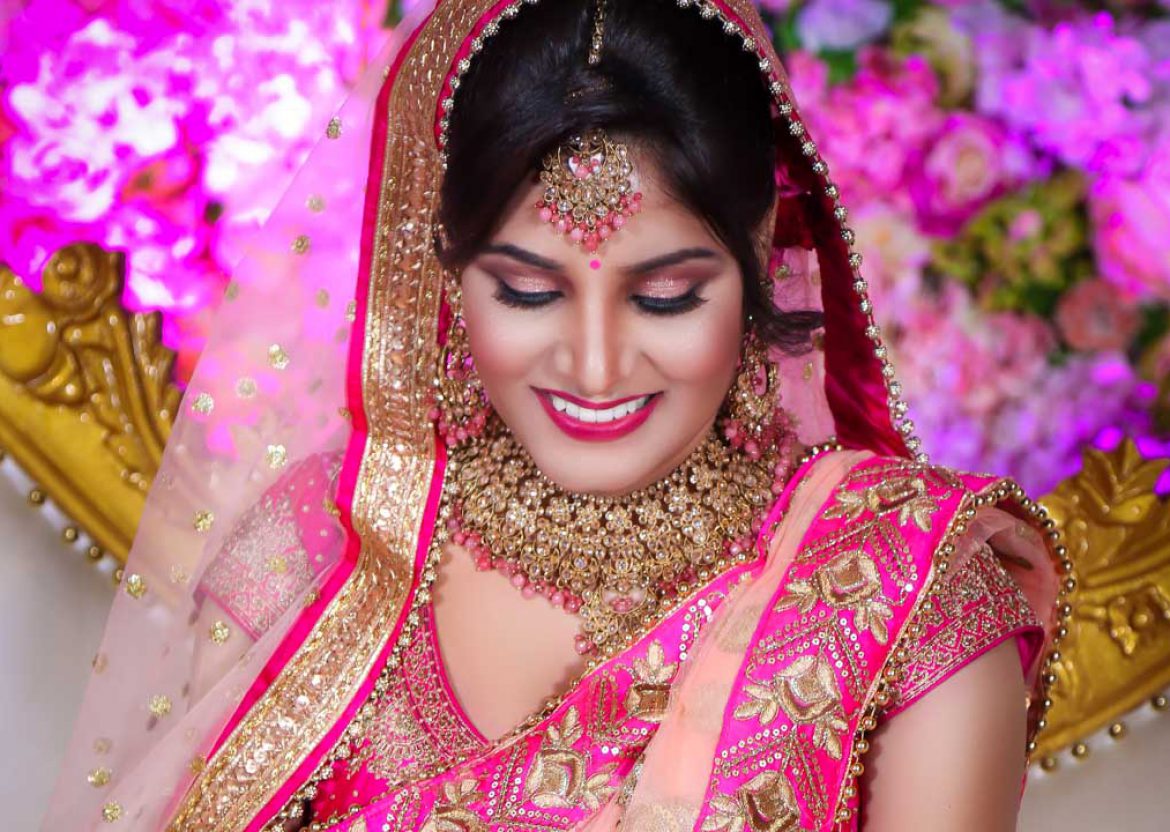 9. FIND OUT MORE ABOUT POSTPRODUCTION.
Getting all of your photo proofs back from your photographer in Indore normally takes at least a month. Why? Your photographer is shooting massive raw files that are significantly larger than a standard JPG. While shooting raw files allows your photographer more flexibility in post-production, it also takes longer to upload, process, and edit all of those data. It varies, but many photographers estimate that they spend an additional 40 hours editing photographs from a single wedding, so proofs can take anywhere from six to eight weeks (or longer, depending on the photographer and their workload). Here's what you should inquire about: How many photos should I anticipate? Will they have a high or low resolution? can I make my own prints by myself, or will the photographer maintain ownership of the images? Will the proofs I see be the retouched versions, or will that happen after I've chosen my photos? Inquire about retouching alternatives and special effects. as well as the associated costs.
10. PREPARE FOR THE BIG DAY BY WORKING TOGETHER.
Remember that the photographer is the expert, so while putting together a thorough shot list for them is beneficial. you shouldn't spend too much time doing so. Instead, give them your wedding day timeline and an idea of what photographs you'd like recorded, and then let them go. This is also a great time to let them know about any family or friendship quirks they should be aware of, such as divorced parents, a grandma who needs to sit for photographs. If you want your wedding photos to be published online or in a publication in the future tell your photographer. This way, they'll focus more on capturing all of your incredible details, and they'll likely arrive with exquisite styling elements like ribbons, linens, and more, all with the objective of making your wedding aesthetic truly stand out.