Your wedding day is a solemn celebration of love and faith. As you search for the ideal Christian wedding photographer in Indore, it's critical to select someone who can wonderfully capture the soul of your special day. In this comprehensive guide, we will look at the most important criteria to consider when looking for the finest Christian wedding photographer. This blog will provide you with the knowledge you need to make an informed decision and ensure that your immortal moments are recorded flawlessly, from knowing your vision and style to analyzing their portfolio and competence.

Define Your Vision and Style: 
Before you start looking for a Christian wedding photographer, think about the style and mood you want for your wedding day. Consider whether you like a more classic, formal approach or a more modern, candid approach. Understanding your vision will allow you to properly explain your expectations and discover a photographer that shares your artistic tastes.
Conduct Extensive Research:
Begin by looking for photographers who specialize in Christian wedding photography. Examine their websites, portfolios, and social media profiles to get a sense of their personality, inventiveness, and technical knowledge. Look for photographers who have a deep understanding of Christian wedding rites and the ability to capture the emotion and significance of each occasion.
Examine the photographer's portfolio carefully, paying close attention to the composition, lighting, and storytelling elements in their photographs. Look for consistency and a variety of emotions depicted over multiple weddings. Examine whether their style matches your own and whether they have experience portraying the specific features of Christian rituals that are essential to you.

Seek Recommendations and Read Reviews for the Best Christian Wedding Photographer in Indore:
Ask for referrals from friends, family, or fellow church members who have recently married. Personal testimonies and evaluations can reveal a photographer's expertise, dependability, and ability to create remarkable photographs. Consider looking out at internet review sites and wedding forums to get a more diverse spectrum of perspectives.
Schedule Consultations: 
Make a list of potential photographers and make appointments with each of them. These sessions provide you the opportunity to discuss wedding details, express your ideas, and judge their degree of passion and professionalism. A face-to-face or virtual interaction will also allow you to analyze how well you connect on a personal level with the photographer.
Inquire About Experience and Expertise:
During your appointments, inquire about the photographer's specialized experience documenting Christian weddings. Inquire about their familiarity with the flow of rituals, their understanding of significant moments, and their capacity to adjust to various religious settings. A seasoned Christian wedding photographer will be familiar with the traditions, rituals, and scheduling, ensuring that no important moment is missed.
Packages, pricing, and deliverables should be discussed:
While it is critical to pick a photographer within your budget, keep in mind that quality and skill are not free. Inquire about their package options, such as the number of hours of coverage, the availability of a second shooter, and any additional services such as engagement shoots or albums. Make sure you know exactly what you're getting in terms of digital files, prints, or albums.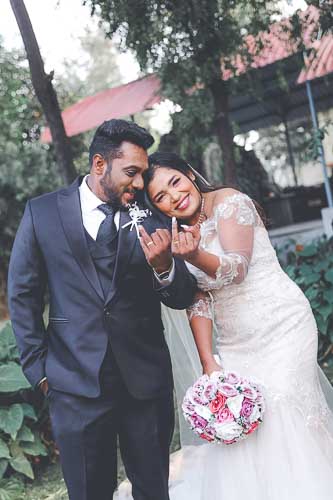 Examine Their Professionalism and Reliability:
When hiring any wedding vendor, professionalism is essential. Take note of the photographer's dedication, communication style, and eagerness to solve your problems. Prompt responses to emails or texts, as well as the ability to provide a full contract, will instill confidence in their dependability and commitment to providing a smooth and flawless experience.
Trust Your Gut Feelings::
Finally, go with your gut impulses. Consider your meetings, the photographer's portfolio, and your contact with them. Choose a photographer that not only has technical ability but also understands your vision and makes you feel at ease. Remember that this individual will be by your side the entire day, documenting the intimate and joyful moments that emerge.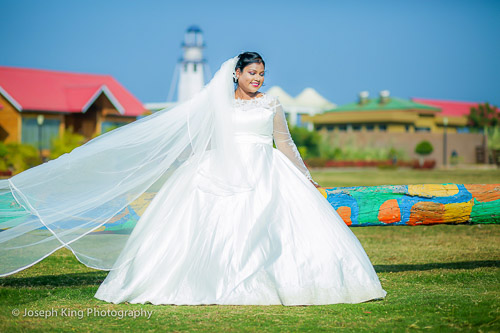 Finding the best Christian wedding photographer
in Indore
is a big decision that needs to be done carefully. You may safely choose a photographer who will elegantly capture your timeless moments by defining your vision, completing comprehensive research, assessing portfolios, requesting advice, and scheduling consultations. Remember that it is not only their technical skill that is important, but also their capacity to connect with you on a personal and spiritual level. Choose a photographer who will record your sacred union with expertise, enthusiasm and a profound awareness of the meaning of your Christian wedding day.